Submitter
File Information
Submitted: Sep 19 2009 12:00 AM
Last Updated: Mar 08 2011 09:19 PM
File Size: 10.63MB
Views: 4128
Downloads: 264
Download StarX Witcher Based Outfit 1.1

3
StarX Witcher Based Outfit
Name: StarX Witchhunter Armor
Version: 1.1
Date: 8 march 2011
Category: Armor
Created by: StarX
Source:
http://www.tesalliance.org/
Changelog:
==========
8 march 2011: Version 1.1 (added two swords on back version, thanks IS!)
19 september 2009: Version 1.0 release
Description:
============
Adds an outfit and a sword (1H and 2H) based on the videogame The Witcher to Maro Rufus at The Best Defense in the IC Marketdistrict. I couldn't find a way to display the leather sashes in a decent way so I just left them out. This is not a pure replica, as I lack the modeling skills to create such a thing. But I believe it's a nice outfit for both vampire/witchhunters as well as adventurers. The outfit is set up as light armor, with the same stats as the Dark Brotherhood armor.
Male and female version available, though it's mainly focused on male characters.
Installation:
=============
Extract the files into a save location. Copy and paste the meshes- and textures folder and StarX Witcher Based Outfit.esp into your Oblivion Data folder. Activate the esp either by going to Data Files,or by using Oblivion Mod Manager or Wrye Bash.
Issues:
=======
Some slight clipping on some parts of the armor.
Credits:
========
StarX - Textures and Nifskope work
Resources used:
Ryu Doppler - Belt mesh
Vagabond Angel - Sword mesh and base texture
Legal/usage:
============
This is a modders resource, so feel free to use this armor in your mod project, as long as the full list of credits mentioned above are added to your readme. It would also be nice to let me know when the armor is being used.
Thanks:
=======
Special thanks to Mrs.StarX for putting up with my crazy modding efforts.
Thanks to TesAlliance for being such a userfriendly host.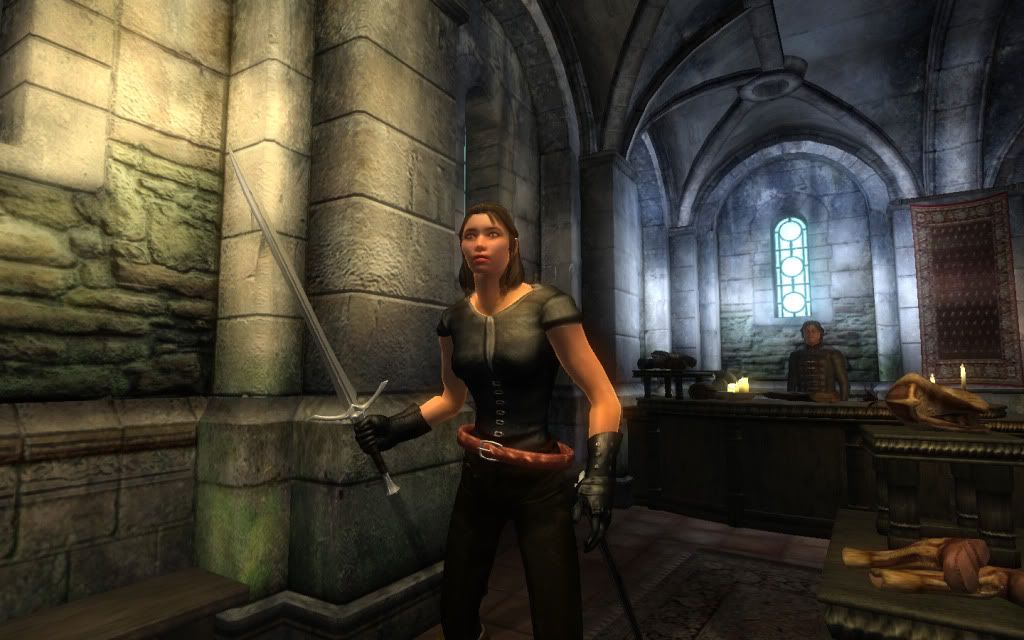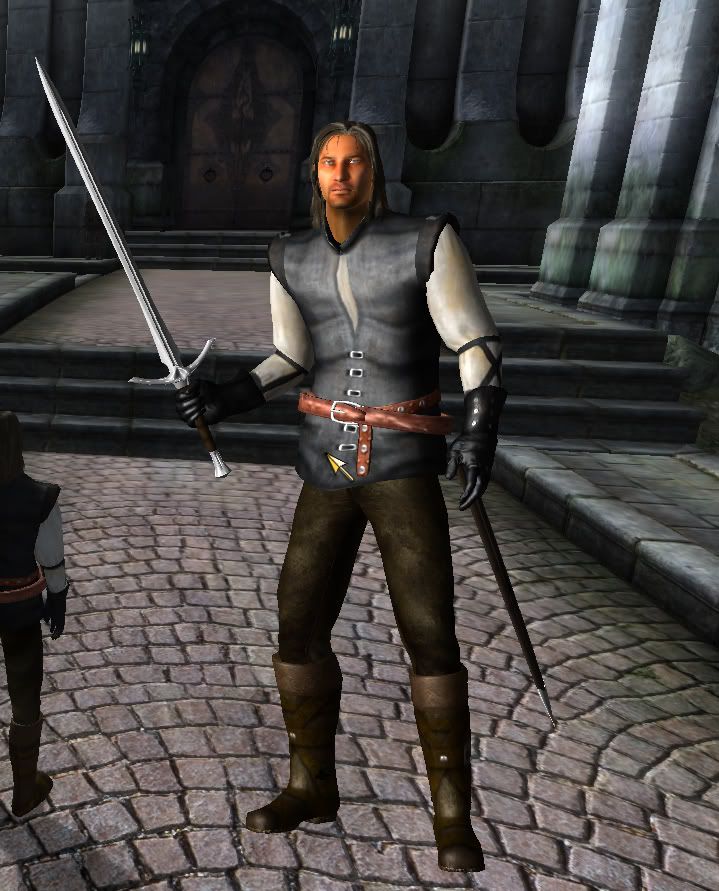 Other files you may be interested in ..
1,168

Total Files

136

Total Categories

242

Total Authors

302,141

Total Downloads
Wildhunt Manor Latest File

Nahkin

Latest Submitter
12 user(s) are online (in the past 15 minutes)
5 members, 6 guests, 0 anonymous users
Ex3cyte, rbzthetank, Nahkin, Bing (1), Ithlia, shaggyfahad
StarX Witcher Based Outfit