---
About This File
This is the Breezehome you've been waiting for, a unique quality home full of surprises with access to a new tavern and an underground network that stretches through the city and beyond.
"..jaw dropping good ..my favourite breezehome."
"This mod has so many secrets, and it feels so cozy, and has a certain feeling no other breezehome offers." - Physyx
"..I want to say how an amazing job you have done with Breezehome! It looks absolutely stunning!!" - StrangelyRandom
"I absolutely love this mod and where it is going. I walked up to the now charming Breezehome and stumbled through the dimly lit darkness ..into these warm, inviting rooms and through these halls and the odd hole to discover this room of beds...it is just brilliant and charming.." - Leinadx

Every city has legends. Whiterun is no exception.
Let's face it - Whiterun is a great place to live. It's strategically located in Skyrim, has great amenities, interesting people, and lots of rich history. Not to mention it's central location for adventuring and carousing! So why was Breezehome, sitting on such a great lot in the city, vacant and seemingly abandoned?
Well one things for sure - these people love their yarns and legends. You know, creepy milk-drinker tales in the night. One such story is that Breezehome is beset by an ancient evil that left it's previous owners dead or missing. Some crazed survivors even fled the city in their undergarments! Supposedly it has secret access to the long-abandoned Whiterun Burrows, and in the darkest depths is the key to it all. Few dare go there, Breezehome or the burrows, and none return from the lower reaches of the caves.
When Balgruuf the Greater learned the dragonborn had come and was aiding them, he saw potential to fortify his position in this gods-awful war. With his men and Farengar's magick they quickly restored the dusty old shack into an amazing home worthy of a hero of legend. The Jarl then instructed Proventus to make the new home only available to the dragonborn. By offering him thaneship and the alluring Breezehome, Balgruuf could secure his primary residence right here in the city - and gain a tremendous advantage over his rival Jarls. In addition, this deal would go a long way towards protecting the city against the dragons and invaders. And on top of it all he could finally clear out the tunnels under the city from bandits and creature infestations, without having to spare a single soldier.
A venture clearly worth the effort.
* No mod conflicts (aside from other breezehomes)
* Fully meshed, bounded and occluded for best performance
* Room by room switched lighting, working showers and sinks to drink from
* Plenty of unique items like couches, lute racks and music boxes
* Dragon mask and claw holders, dragonstone and elder scroll holders
* Lore friendly and balanced
* A tavern with followers and extensive subterranean exploring
* TES5Edit cleaned
Note: See 'Installation' if you already own a Breezehome.

B3 offers a functional home worthy of a dragonborn thane with hours of exploration. Packed with lots of unique and creative features, this mod reimagines Breezehome into a much more satisfying place to live. The general layout of the house is the same, but everything has been remodeled and small touches lend to a more homely feel (like leather couches to nap on). B3 offers up a balcony herb garden on the roof with a vegetable garden on the side. The back yard has a nice bench and a well for wishing. Inside, a false floor grants secret access to the home's underbelly which houses extended living quarters for the Dragonborn and his friends.
From this area an ancient passage leads to an undercity network - the Whiterun Burrows. One can spend hours exploring them (and beyond to the really deep-and-dark). Your dovahkiin can supply the means to survive, but you have to supply the nerve and cunning.
Finally, just inside the burrows from the front gate passage is the Minstrel's Rest - a charming underground tavern that's a favorite watering hole for many local bards (some available as followers). Sadie the barkeep has decent coin and will buy just about anything you want to sell.
It's Brilliant
Balgruuf is quite pleased with himself for his plan to make you a Whiterun resident. And you just feel smarter living here.
It's Breezehome
Inviting, comfortable, abundantly functional and perfectly situated. This should be your forever home in Skyrim.
It's the Burrows
An interesting network of shortcuts and alternate routes that go in, around and under the city. Greater dangers and riches lie in the depths beyond the lower burrow passage.
-------- Some highlights of B3 --------
Includes a privy for your companions.
Quality construction - Hardwood floors, no-trip stairs, warm rich walls and a solid roof!
Working plumbing provides showers and sinks.
Light amps give switched room-by-room lighting, courtesy of ancient mer technology.
Dragon mask, dragon claw, dragonstone and elder scroll holders.
Lute plaques.
Automatically updating Skyrim civil war map.
Immersive home and dungeons to explore with plenty of room to customize.
Convenient and labeled storage options with loads of mannequins, weapon racks, plaques and display cases.
A secure underground facility made especially for the Dragonborn Thane of Whiterun.
Companion and child friendly with animated idle markers and sleeping quarters. Bring your friends and turn them loose!
Workstation access includes a forge, smelter, grindstone, workstation, enchanting table, alchemy lab, tanning rack and more.
Relax on the balcony with a beautiful view, wash basin and herb garden.
Sustain yourself with a bathing well, divine shrines, earned mini-guardian stones, vegetable garden, mushroom garden and more.
Works with or without Dawnguard or Dragonborn. Hearthfire is needed though.
Custom textures, items and systems all cleaned with TES5 Edit for stability.
Optimized lighting enhances immersion and extensive roombounds maximize performance.
Thorough navmeshing includes cover points, water nav, preferred pathing and dropdowns.
Extensively play tested with various character types to maximize usefulness and practicality.
A guidebook to the burrows and it's shadowmark system.
Test your skills in the ranged trap area - the deadly Burrows Gauntlet.
Traverse the undercity passages from the front gate, Dragonsreach, the Barracks and the Cloud District.
Use the alternate city exits of the North wall, Whiterun stables, Bleakwind Basin and Rapids Hole.
Relax in a little known tavern with a vendor and performing patrons and discover yet another quick-escape route.
Coffins are in the Boot Hill cemetery and within the Vault area for sleepy vampires.
BEFORE INSTALLING
B3 is safe, but always make copies of your saves before installing any mod or update. Game saves are found in the "\\My Documents\MyGames\Skyrim\Saves" folder for copying and pasting somewhere else.
Installation
This is a 7z file and requires 7-zip to unpackage. Download and extract the B3 data file (main file) to your "\\Program Files (x86)\Steam\steamapps\common\skyrim" directory. Verify it's enabled in the Skyrim Data console and launch Skyrim. Installing updates works the same way.
Current Breezehome Owners - This mod works best when used for a character that has not purchased Breezehome (see known issues - HAVOK). If you want to use this for a character that already has Breezehome, either vanilla or modded, then follow the below simple steps before using this.
1) Cleaning day! Enter the home and start packing - Gear, books, flowers, etc. Anything left behind will be lost.
2) Go to Warmaidens and enter the following console commands: pcb whiterunbreezehome (press enter, then type) resetinterior whiterunbreezehome (press enter then close the console).
3) Wait an in-game hour, save to a new slot and exit the game.
4) Enter the game and load your new save, wait an in-game hour, then save over your new save and exit the game.
5) Install B3, load your new save. Enjoy your new home.
Special Upgrading Instructions
Occasionally B3 will have new versions that may require a clean upgrade. Follow these instructions if advised to do so:
1) Secure all your gear from the home. You will be resetting Breezehome and anything left inside will be lost.
2) Go to Warmaidens and enter the following console commands: pcb whiterunbreezehome (press enter, then type) resetinterior whiterunbreezehome (press enter then close the console).
3) Wait one in-game hour, save to a new slot and exit the game.
4) Remove B3 files.
5) Enter Skyrim and load your new save. Wait an in-game hour and save over it. Exit the game.
6) Install the new B3 version, load your new save, enjoy your home improvements.
Uninstallation
IMPORTANT
1) Retrieve your gear and companions before uninstalling! Uninstalling will remove all items from the home and send them hurtling through cyberspace.
2) Save your game from another interior cell, like Warmaiden's.
3) Exit the game and remove B3, or remove the B3HF.esp from the "\\Program Files (x86)\Steam\steamapps\common\skyrim\data".
B3 is compatible with any mod that does not alter Breezehome. Here are some notable effects with other mods:
UFO USERS - If you have fLokii's 'Ultimate Follower Overhaul' mod installed and hear a banging near the front of the home, it's due to the placement of the UFO Book "Field Command" within the subfloor, and the games havok engine is going nuts. Look around, the top cover is sticking out from the wood floor so you can pick it up and keep it to make the banging go away. Since this mod works with both the decorated and undecorated versions of Breezehome, you can also pick up the book before decorating the house to remedy this.
DOVAHKIIN'S HIDEOUT USERS - The hatch to access the hideout is useable but can get in the way of normal traffic flow, like a cinder block in your living room. Nothing major.
HN66s EARRINGS USERS - The chest is suspended in mid-air near the bedroom doors.
TOWNS AND VILLAGES ENHANCED - WHITERUN USERS - If you use this beautiful mod and get a bush in your face when exiting the home from the back door, just walk straight ahead and you will be on the walkway. The trees and bushes partially obscure parts of the back porch area and might also get in the way of some balcony views.
ENHANCED LIGHTS and FX - Be sure to use the "NoBreezehome version" to prevent strange objects and lights in the home (thanks Anamorfus!). Also Skyrim Project Optimization and Realistic Lighting Overhaul have similar versions available.

BURROWS KEY: The Whiterun Burrows key is in the key box behind the drop chest. It is needed to get through the burrows. Keep this and your Breezehome key on you. A key may also be found on unlucky corpses in the gauntlet.
FURNISHINGS: B3 works with both the furnished and unfurnished versions of Breezehome. If unfurnished, you will still have balcony access and outdoor amenities but will not have access to the home's lower levels (purchasing the kitchen is needed for this). Buying the rooms is done normally.
LOWER BURROWS: The lower burrows are designed to function like real caves with narrow passes, one way shaft drops, risky underwater areas and deadly fall hazards. Some areas may require you to 'scramble' up (spam jump). Followers may get lost. Be careful where you step, the environment can be just as dangerous as the creatures here.
The WhiterunBreezehome, WhiterunBurrows and MinstrelsRest are large cells. B3 is developed on pure Skyrim with no mods. This is being released as version .9x beta for public testing (see known issues and will be updated periodically based on specific, constructive feedback. Updates will not replace or remove any player chests. Always keep your games saved before upgrading. Please provide feedback during this testing phase.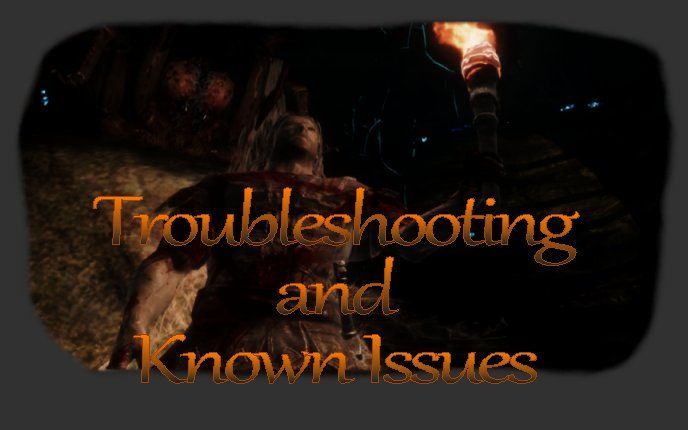 HAVOK - Items within the home have been havoked. Any clutter, messes or oddities are likely due to leftover items from a previous Breezehome version (see installation Read Me).
LIGHTING - Lighting results are unique to every rig, so adjusting your ENB, lighting mods and in game brightness may give better results. The burrows are intentionally dark as they should be. Breezehome lights are initially off - use the light amps to turn them on.
MANNEQUINS - All mannequins are default vanilla for mannequin mod compatibility.
WEAPON RACKS - All weapon racks are safe to use. If you ever have trouble retrieving a placed item from a rack, slowly mouse over the area around the item . You might have to change your characters angle, distance or point of view.
SCRIPT WARNINGS: B3 is script stable but papyrus does not like to mix parent enabling with two-state conditions. As a result there may be error logs with some mannequins, weapon racks and aquarium fish but they are harmless and do not effect performance or gameplay. Remember Papyrus logs are not crash logs.
KNOWN BUGS - This version (.99c) may have the following bugs that are being worked on: Some weapon rack weapon placements may be misaligned; Some mannequins may move around (workaround: dress them at activator to reset); the Diamond Dragon Claw holder may not work properly; the privy room door may get stuck closed (workaround: highlight door in 1st person and type 'disable' in the console for room access); 1st floor stairway and front door may be misaligned (possible CK bug).
Please report any other confirmed bugs with my thanks.
Thanks to eodoidao, Tambo, foster xbl, IsharaMeradin and the Skyrim community for their technical assistance; Stroti for his toilet resource; Bethesda Softworks for TES & the CK and thanks to TES Alliance for hosting.
Usage Permissions
Please do not redistribute this file in any manner.
---
What's New in Version
.99c
Released
V .99c - initial TESA release
---