---
About This File
Bone And Stone Weapons
for Skyrim and Skyrim Special Edition
-----oOo-----
Requirements:
Content:
This mod adds:
bone bows,
bone arrows,
bone daggers,
bone swords,
bone and stone war axes,
that the player can craft at the tanning rack: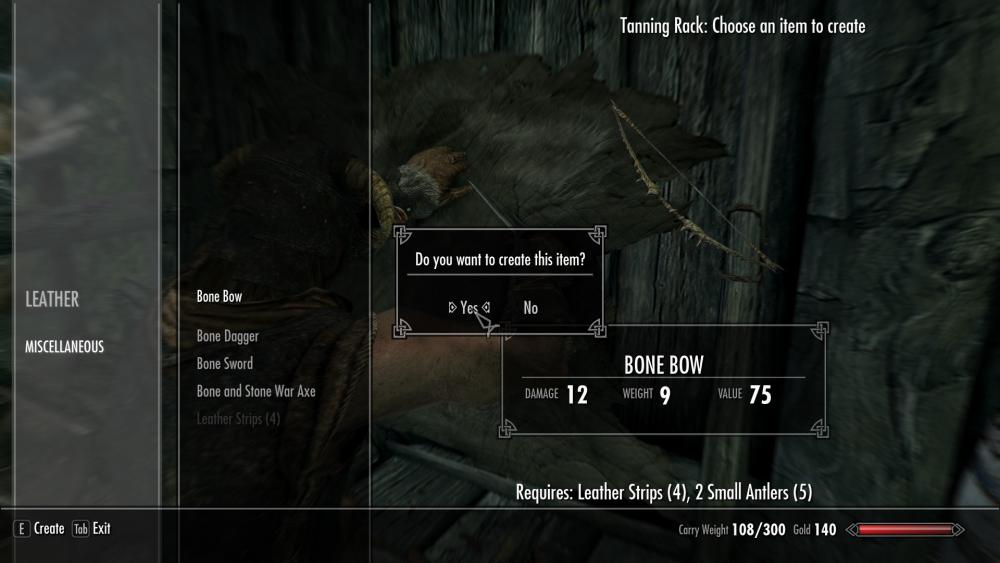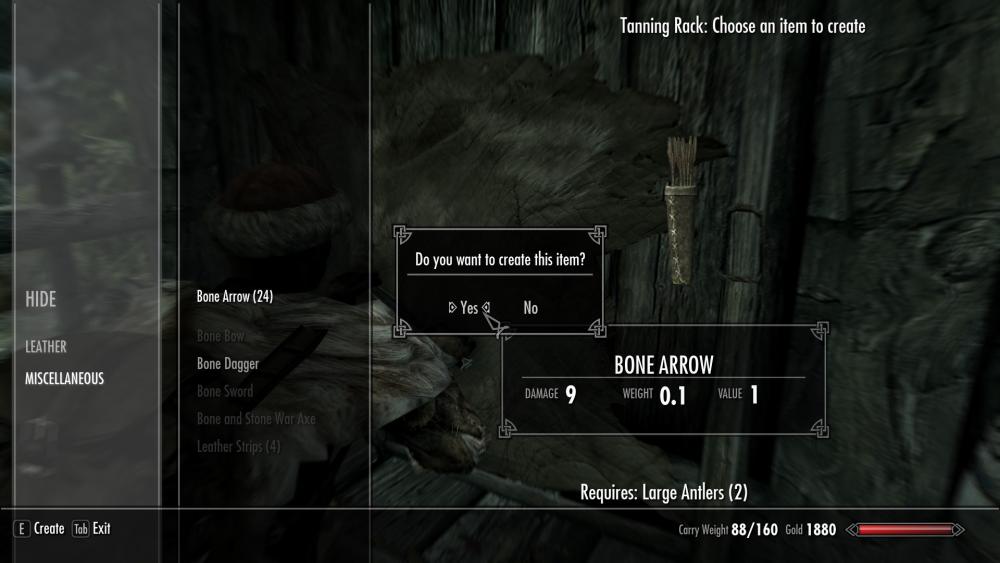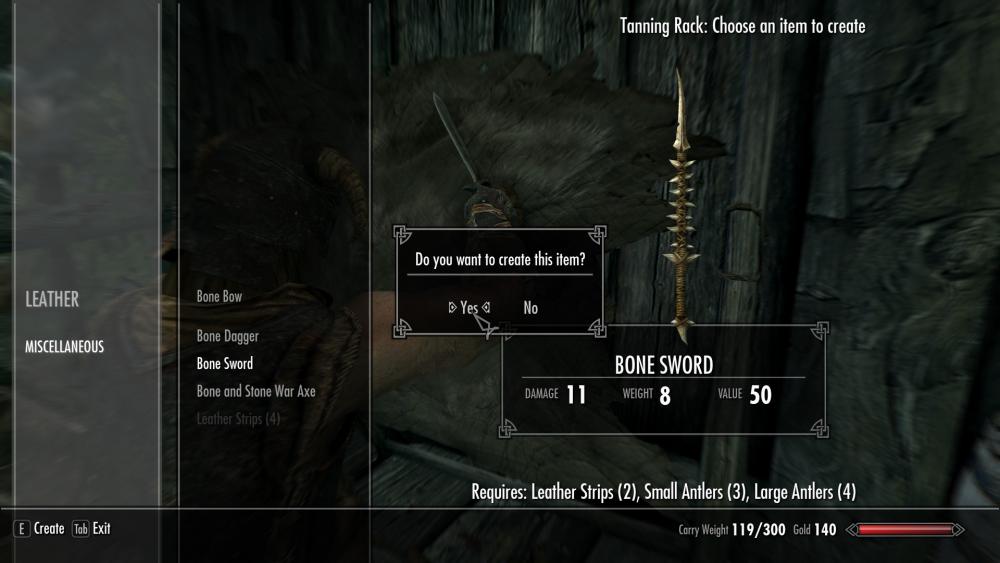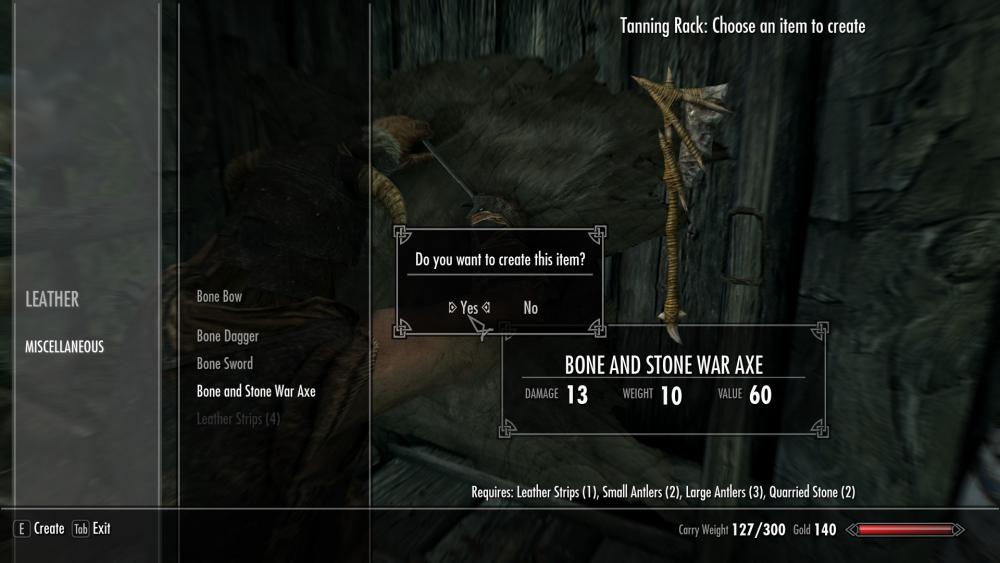 and improve at the sharpening wheel: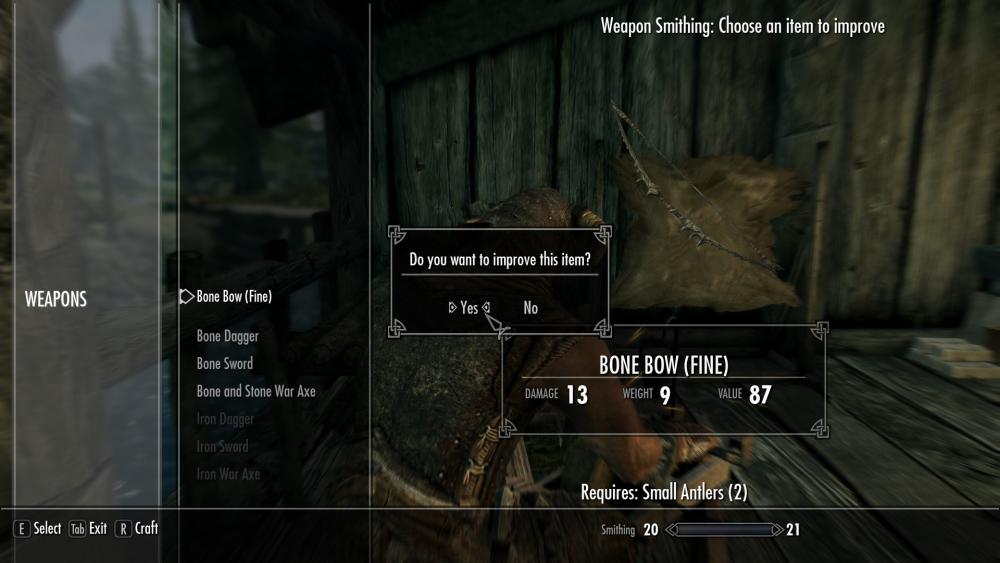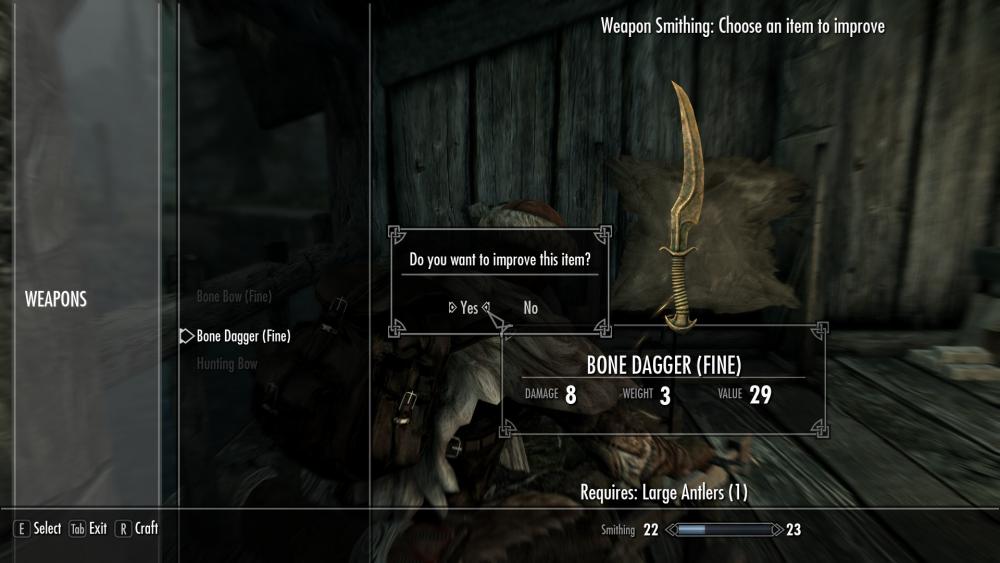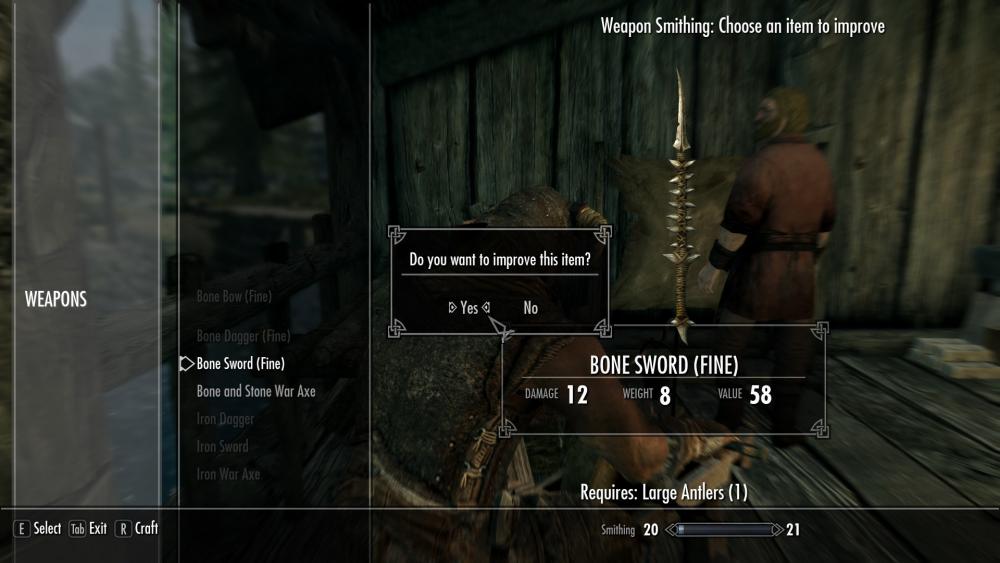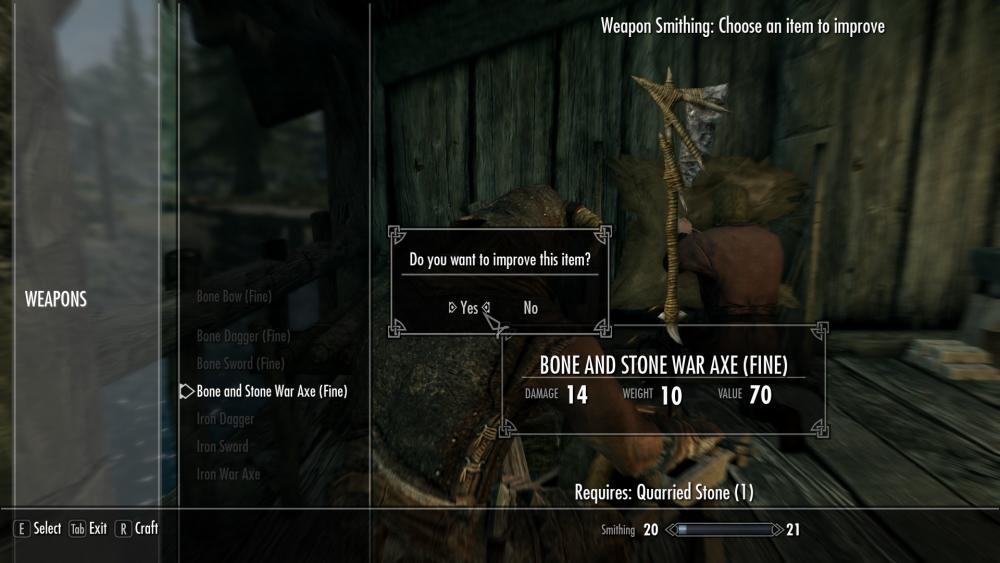 The quarried stone you'll need to make the Bone And Stone War Axe and improve it is available at stones quarries (added by Hearthfires).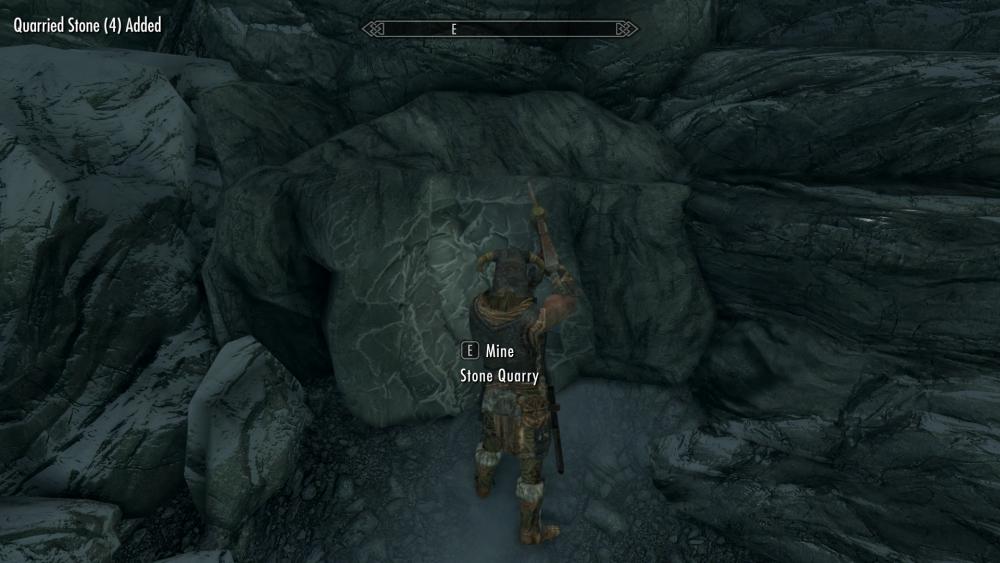 -----oOo-----
Note:
for the bow, arrows, sword and war axe, I'm using the Forsworn meshes and textures,
for the dagger, I'm using the dragon priest dagger mesh and texture.
Installation and removal:
if you are playing the original version of Skyrim, download "Bone&StoneWeapons.zip" and extract its content into your Data directory,
if you are playing Skyrim Special Edition, download "

Bone&StoneWeaponsSE.zip

" and extract its content into your Data directory.
This mod doesn't contain any script, so, removing it will cause no problems at all; the weapons that belong to it will just disappear. To do so, remove Bone&StoneWeapons.esp or Bone&StoneWeaponsSE.esp from the Data directory.
Thanks:
Great many thanks to Bethesda Softworks for creating this amazing game!
Usage Permissions
Do not redistribute. You are not allowed to upload this mod to Bethesda.net or anywhere else.
---