NewTribesMain.jpg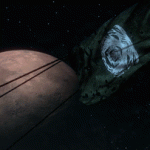 Tribes of Skyrim
Leaking Towers
I have never been pleased with the choice of clans to join in Skyrim.
Either way you choose you loose.
Now presenting: Tribes of Skyrim - Leaking Towers.
Tribes of Skyrim is a series of mods - 5 atm.
(No long intros and such to present the Tribes of Skyrim.)
They concist of all factions as you know them in Skyrim.
Basically Forsworn ladies, having left the Hag crace, now embracing imperials, redguards whoever who is not opposing them.
They conquer strategic places like forts or villages to run their own daily routines. Producing food, Smithing, digging metals and minerals and they are self sufficient in all ways - taking care of the society in a meaningful way.
---