CS Basics: Final Exam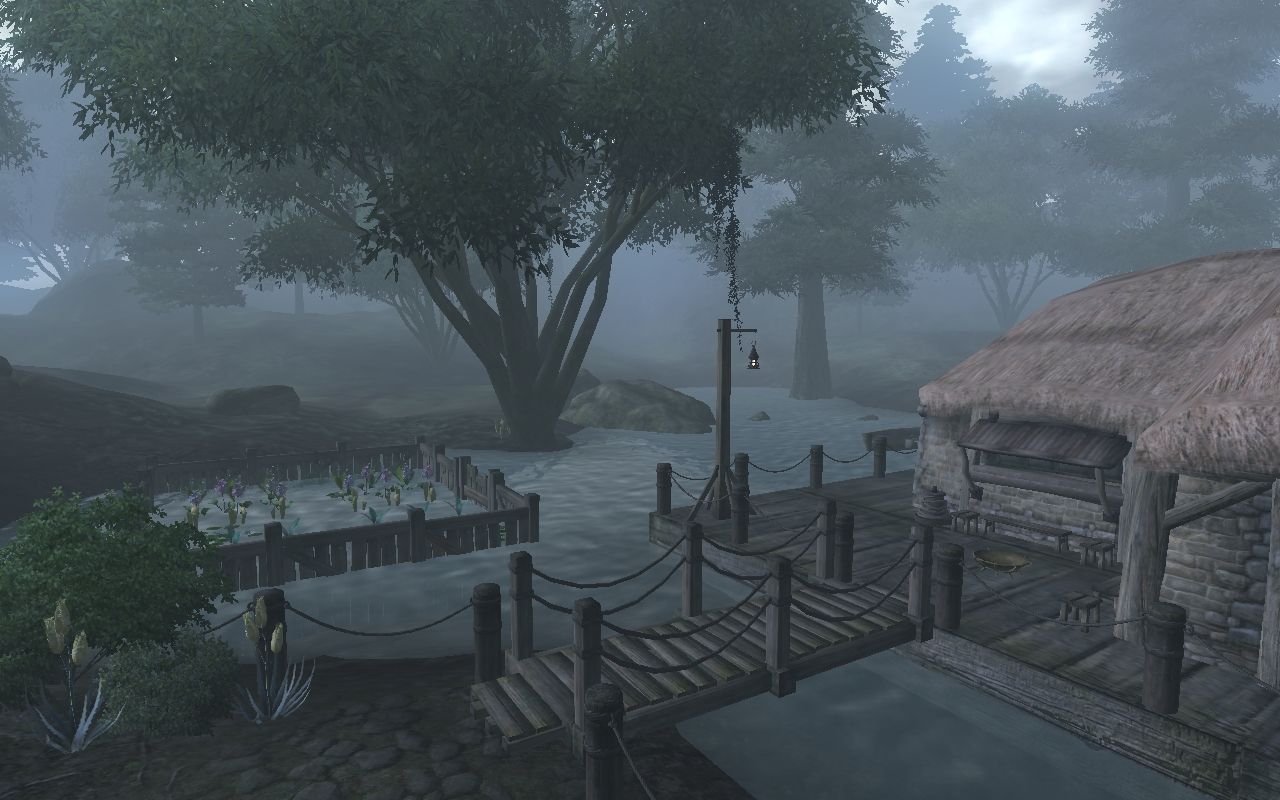 Welcome Back, Student!
This is your final challenge in the CS Basics class, time to put all that you've learned to the test and see what you can accomplish on your own. You can refer back to the lessons if you need to, but do try and complete as much as you can without the tutorial crutch; challenge yourself and your skills! If you have been diligent in completing the homework and challenges throughout this course, you will be able to complete this exam with ease so don't be nervous!

Smarty Says:
Think you're ready to try your hand at a release mod? Complete your Final Exam project in a separate .esp in an Exterior cell of your choosing, with whatever class (middle, upper, lower, or mixed) statics you'd like. See

Part III: Release Option

for details.

Not only will you be able to release, but you will earn a special Forum medal in addition to your CS Basics Medal!
This Final Exam is worth
20pts
toward your CS Basics Medal. Remember to post in game screens when you have finished so you can earn the credit!
You may not use modder resources unless you are doing the Release Option.
Time to cue up the CS!
Exam Part I: Creating an Interior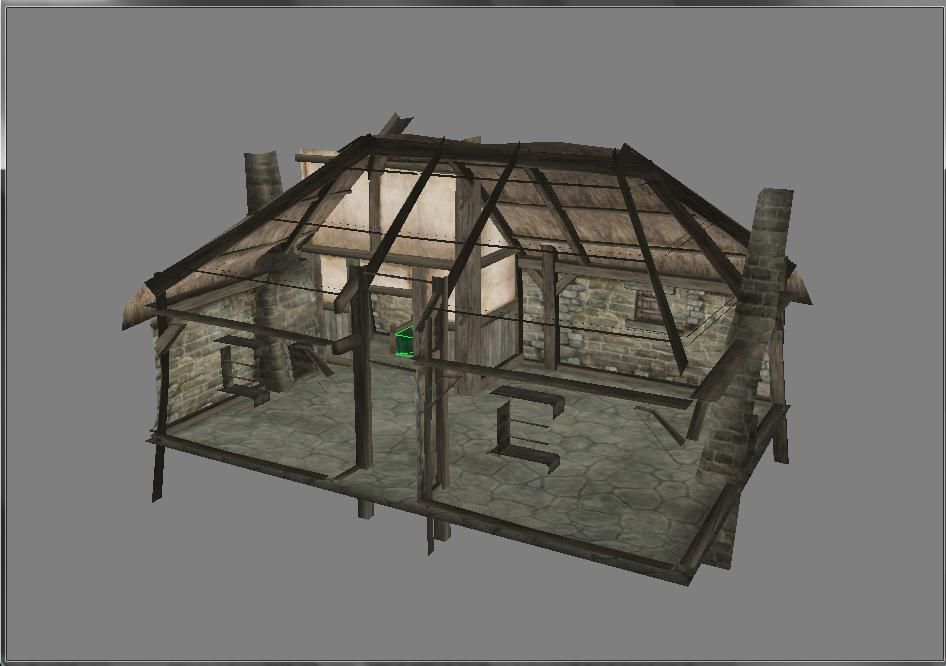 Just as we did in Lesson #1, you will start your exam by creating a new interior. Remember to incorporate statics, misc items, ingredients, and containers. When you have built your interior, be sure to add pathgrids!

Smarty Says:
You may decide whether you would like this house to be a second player home, or an NPC home. If you choose to make this a player's home remember to use player safe storage options!
For this part of the Exam you must use these pieces:
FarmHouseInterior01 x1




Farmhouse01interiorWalls x1

(optional)


FarmHouseDoor01 x1




ChorrolDoorMiddleAnim02 x1

(scale to 0.800)


FireSmallOpen256 x2




Firewoodgrate x2




Middle Class Table and Seating for at least 2




Middle Class Bed and Bedside Tables




Bookcases x2




Dressers x2




Containers
It's recommended that you make this home an NPC home, although you can make it a player home. Having an NPC home will allow you to continue using this tutorial .esp for additional classes here in the Enclave, such as NPCs, AI, and Pathgrids!
Extra Credit: Value: 10pts

Instead of using ChorrolDoorMiddleAnim02 for the optional room, use a second FarmHouseDoor01 and add a basement to the final exam house! If you skipped the small room option, you may do the extra credit with a trap door.



Create a unique basement shape using the "ungrd" static kit pieces and Snap to Grid

Add storage containers and display cases (display cases are found under Door)

Add something unique to your basement like a training doll, or a blacksmith forge!
Exam Part II: Creating an Exterior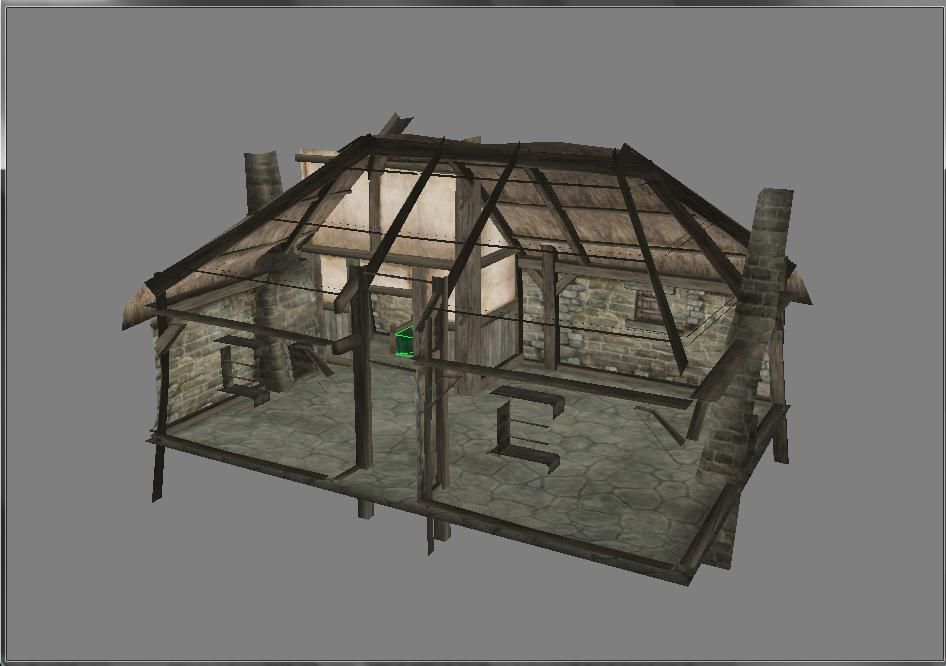 As in Lesson #3, it's time to create an exterior to house the Final Exam interior you created in part one. For this assignment you will need to claim and rename exterior cell 35, -25 and create a neighboring house for the house we built in our lessons. You may make this home on the water entirely, on land, or on both so long as you are in cell 35, -25.
To receive credit for this part of the Exam you must complete the following tasks:
Find cell 35, -25 and rename it from wilderness to something unique




Add FarmHouse01




Give water houses a platform

(water house option)


Add FarmHouseDoor01 and link to interior




Landscape around your house




Landscape a path between the two houses




Add bridges where necessary




Create a garden (aquatic or land based) for the Exam house




Add docks and rowboats to both houses

(water house option)


Add containers and statics to clutter the exterior




Adjust exterior pathgrids




Add some creative touches of your own
Part III Release Option:
Releasing your final exam is not required to receive the CS Basics medal. All that's required is to do the exam outlined above in Parts I and II, post pics, and collect your points and medal. Because the Tutorial mod "Bogwater Downs" is already released, you do not want to release your final exam unless you do the release option instead.

If you are planning on releasing your final exam, then you can disregard the exam requirements outlined in Parts I and II above and complete/release your exam using the requirements in this section only to earn the CS Basics Medal and the Release Medal.

ABOUT RESOURCES: You May use modder resources for your final exam if you are doing the release option. However, you must credit the original authors in a readme file and you must complete the outlined requirements for the exam.
Create a new interior cell and add a house Interior (choose any style house Int)




Add furniture, containers, pathing, statics (ie bookcase, tapestries), lighting, and generic clutter




Add a basement for an additional 10pt bonus

(optional)


Choose at least one exterior cell and rename it from wilderness to something unique

(you may claim neighboring cells in addition, but be sure to name them all)


Add an Exterior House of your choosing to match your interior

(all styles apply)


Give water houses a platform or stilts

(water house optional)


Add Load Door and link to Matching Interior Load Door




Landscape around your house where needed




Landscape a path up to your house




Add bridges where necessary




Create an extra exterior feature (ie, stable, shed, garden etc) for the Exam house




Add containers and statics to clutter the exterior




Adjust exterior pathgrids




Add some creative touches of your own
When you finish you will have successfully created a complete mod! Well done! Post images here to get credit for your final! After you have posted your pics, you are welcome to make whatever changes you like to your mod, you might even use it as a study ground for additional Enclave classes!
Congratulations on completing the CS Basics Class! You have now made some important steps toward becoming the sort of modder you want to be! With the skills you have learned here you are now capable of building just about anything! Well done! I am very proud of you and it has been a pleasure being your instructor!
I encourage you to bask in the glory of your success for awhile and then venture into the other classes the Enclave has to offer! There are a great many things left for you to learn students, go forward with an open mind and the same dutiful focus you demonstrated in this class and you will do well at whatever you attempt!

Optional Reading:
Need more help? Check out the
CS Wiki Beginner's Guide
Additional Tools:
One of the best tools available to new modders is to examine the work of experienced modders. For this purpose I have released the Tutorial House I crafted in the course of this class. You can find it here:
DOWNLOAD
As a note though to new comers, do not attempt to download this example and upload screens of it as evidence of your homework. I will recognize my own work even with tweaking and really you'll only be robbing yourself of the learning experience. You will also be dropped from the class for such behavior, so don't cause trouble for yourself.